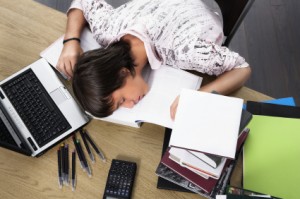 I've been tired this week.
So tired in fact that I started to write this post four days in a row and didn't have the energy. I would come here and stare at the blank page, write a few sentences, look at my words and think, blech…I'm too tired to write a post about energy, or positive motivation or living inspired or making a difference. The only place I want to make a difference at is in getting some sleep. THAT would be different.
Call me a grouch. You wouldn't be too far off. The fact is that when we are tired, it's hard to hang on to the vision of staying inspired. It's hard to run around like Little Mary Sunshine throwing sunbeams around everywhere. Not when we would rather take a little stardust of our own and catch a snooze.
Running On Empty
I'm not always very good at seeing the signs until I run out of gas. As I have said here many times, balance isn't my strong suit. It's my challenge in life and my perennial goal, but I am more of an ebb and flow sort of a girl. I have a High Tide and a Low Tide and if I'm not paying attention my Low Tide can quickly dissolve into a NO tide until I have ran myself dry. Then I have to pick myself up, drag myself over to my own personal gas station and re-fuel the tank until I am running on full again.
Plugging in to the Source- Or Sources…
Before I can fill the tank, I have to figure out how I managed to drain it in the first place. Over the years I've come to understand that I have more then one energy source that either restores or drains me.  Usually- going back to that balance again- in my case, I have managed to tip the scales and am overusing one area and not paying attention to any of the areas. When this happens, there seems to be an energy short circuit or overload that happens that sets my system out of wack.
Physical Energy
Emotional Energy
Spiritual Energy
Mental/Intellectual Energy
Too much or not enough of any of these four areas and off I go into the land of  Too Tired to function. Is it just me? Lets take them one by one.
Physical Energy
Too much- There are weeks, like this one, where the wheels are spinning non-stop from sun up to sun down. Up at 4:30 am to drive one to baseball practice then going to work out then straight in to something else, then staying up too late and not enough sleep. Burning the candle at both ends until I drop. Or the opposite extreme,-Too little- the weeks that feel as if I am chained to my desk from sun up to sun down and the only exercise I get is my arm lifting my coffee cup to my mouth. It always amazes me how I can spend an entire day not moving from one spot and feel so physically drained.
Focusing on getting a healthy amount of sleep, a moderate reasonable amount of exercise and recommitting to a diet of lean, clean non processed foods is what works to get my physical body back in good energetic health.
Emotional Energy
Life's Little Drama. Nothing is more draining to me then the melodrama of life. I wish with all my heart it could be left on the stage. But alas, apparently a good deal of us out here think we would be bored and so not a day goes by that some ruckus is kicked up somewhere! That's just part of life! How we choose to deal with the day to day drama of life makes the difference in how our energy holds out. Some days are better then others.
Remembering to exercise my proactive right to choose, to maintain healthy boundaries, to let go of the need to be in control of other people's choices  and to approach everyone in a spirit of love and grace goes far in helping me to maintain emotional balance- when I can do it.
Spiritual Energy
For some people this is the main plug in back to the King Source Himself. Or whatever Higher Power rejuvenates  and restores that sense of balance. Perhaps its a walk out in nature. Meditation. Quiet time. A bubble bath. Reconnecting to that spiritual inner core for me is key to my sanity and includes prayer, journaling, meditation and time to reflect on gratitude and what it means to live inspired and make a difference. It's a time to start over and get centered again.
Mental/Intellectual Energy
For me, there is nothing more draining then boredom. I am hard-wired to be learning new things, going on new adventures, challenging my brain, solving new puzzles. I am also guilty however of exercising my poor brain into overkill, reading six new subjects at once, trying to multi-task and over train until I have short-circuited my wires and everything looks fuzzy and won't process from mental fatigue. Then I have to put everything down and take a break until I can pick up one thing at a time and master it. One would think I would learn this lesson once and for all- but um…no. Learning and reading is my drug of choice and I constantly fall on and off the wagon.
Putting it all together.
The times in my life when I have been and am the most successful is when I manage to keep all four of those energy circles managed at the same time. If any one of them get out of balance, my total energy level drops. It isn't good enough to be exercising and eating healthy and getting great sleep if there is too much drama going on or if I am draining the brain. It doesn't work when I am balanced spiritually, but am unhealthy in food and exercise. It is the balance of all four that gives me the best plan of attack for success. So when I get to a week like this one, the first thing I do is stop and analyse which energy source have I been neglecting? Where do I need to plug in? Which tank is running on low? Where is there an overflow? Where do I need to work to find that elusive balance?
How About You?
How do you keep your energy levels at tip top shape? Any special tips or tricks? Please, share! This week, I'm taking notes!