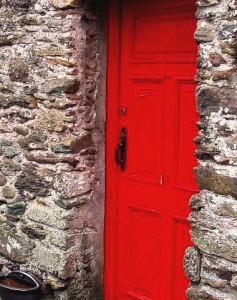 I have a confession to make about me and Deb.
I don't think she will mind me sharing our secret little passion. And no…this isn't a belated April Fool's joke. It is a true passion that neither of us can really live without.
If we go too long without it, we go through withdrawal and begin to feel stale, bored and a little-or maybe a lot- vague.
For either one of us that can be a very dangerous thing. For both of us to go without it at the same time, it's downright sad.
Our shared passion? One I bet we share with many of our readers. Maybe even you. Turns out that we Birds of a Feather tend to flock around each other after all.  And when whenever any of us gather together and let our passion fly…well, let's just say anything is possible.
Absolutely anything at all. Because our passion is creating something new.
The Creative High
It usually begins with two simple innocent words.
What if?
We can be talking about just about anything. It doesn't seem to matter much. A problem. An event. A story. Then one of us will eventually say. "What if this were to happen?" And the other might say, "Well then, if it did, we could…"
From there amazing things happen.  A business for one thing. Projects, stories, characters birthed from the imagination of  two simple words…what if?
Then we are off, opening door after door of the imagination, peeking down hallways, discovering new worlds, beginning new adventures. The blood thrills, the chase is on and the two of us can reach a fevered pitch as we brainstorm together. Then, as if that isn't bad enough, we let in a few more friends who catch the flame and the rest becomes a raging fire.
Two simple words….what if?
Our drug of choice, the creative high.
Some of the ideas go nowhere. Others make it onto a list of someday plans and others still grab hold of us until they force us to pay attention and birth them into life.  But we let the ideas fly. We are firm believers in the truth that there is no such thing as a bad idea. It just might be a doorway to something else.
How about you? Do you share that need- the passion- to create? Is it so deep within you that to not create leaves you feeling stale and worn down? How do you open the door to new ideas? How do you begin to explore?