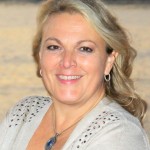 Wendi Kelly will educate, inspire and motivate your audience as she shares her unique journey from two-time high school drop out and teenage mother to building a rewarding career as a successful entrepreneur, four-time author and  Transformational Life and Business Coach. She is passionate about helping others find their personal power to transform their lives and business.
Her practical tips will get your audience laughing and nodding in agreement while getting them unstuck and into immediate action with inspiring, humorous and valuable themes which will provide  your audiences with the powerful skills they need to achieve success in these demanding times.
Here is a small sample of her most popular topics, which  can be custom-crafted to fit the needs of your audience. Her message is perfectly suited for  Keynote Addresses, Workshops, Women's Organizations, Corporate, Small Business Associations and Creative Entrepreneurs who want to inspire transformation, personal integrity, resilience, and the power of love and self-worth to take you and your business to that next level.
We are All a Phoenix Rising.
The powerful story of how this two-time high school drop-out with a history of drugs, teenage pregnancy and living on her own as a single parent at sixteen climbed her way to success will have your audience on the edge of their seat with tissues in hand as she shares her heart-earned knowledge about resilience, personal integrity, commitment, unconditional love and what it takes to succeed. The wisdom and lessons learned through her journey will help you understand your own struggles, shame and disappointments and how to turn them into your personal power to create the future you were uniquely designed to have.
Journey to the Center of Your Heart- The powerful awakening journey to transform your  Business, Relationships and Life.
Take this Journey to the Center of your Heart with Wendi and learn how you can build  a strong, focused, unshakable mindset, as well as the personal integrity, strength of character, and loving heart-centered soul needed to weather any storm. In these challenging times, it is critical to be centered in your core Spiritual and Heart  Truths both in life and in business. Being successful today takes courage, perseverance and strength of character, as well as clarity and confidence.  (Also available as a weekend workshop, or can be used as a powerful ongoing six-week workshop)
The Powerful Traits of Extraordinary Leaders
Commanding the stage with humor, inspiration, tips and examples, Wendi provides the audience with practical, useful  enlightening information they can use immediately to improve their leadership skills and improve their future.
Get Out of Bed on Fire But Don't Burn the Laundry!
In this humorous and inspiring talk, Wendi shares her secrets and tips for keeping her motivation and passion on FIRE while maintaining the responsibilities of managing a busy family and personal life. Life/Business balance may be a challenge or even a myth, but with four kids, grandkids, three big dogs, and four novels under her belt, this international business coach and serial entrepreneur has mastered the teeter-totter secrets of a busy thriving life and is willing to "tell all" to provide your audience with practical valuable information that could save them from burn-out, overwhelm and disengagement.
These are only a small example of the topics and subjects that Wendi addresses. Please get in touch so we can create a custom-crafted story for your unique needs.
To contact Wendi about booking your next speaking engagement or workshop, please go here: or email her at Wendik825@gmail.com