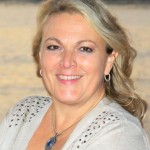 WHO AM I?
 I am a mom, wife, a sister and friend, motivational speaker, coach, writer , artist and listener of life.
I am a storyteller, making sense of life's complicated emotional confusion by translating it through story into clarity and understanding and actionable, powerful insight.
I am a vessel through which, when I keep myself open, Profound Unconditional Love flows through, using the tools of writing, words, art, cooking, drama, photography, meditation and prayer.
I am all of us, as I believe with all my heart that we are one, and whatever we do to the least of us, we do to all of us.
I am on a mission to spread love, joy and acceptance of all to the entire world. Will you join me?
MY  BIGGEST WHY
Why do I do what I do? One of my BIG Why's is because I am a Mother. I want to be the very best I can be for my kids, both here and now, and for the world we are giving to them. And I've learned enough on this life-journey to know that to give them all I've got- I have to make sure I HAVE something to give. I have to be full of love to give them love. The second BIG WHY is everyone else. My relationships are huge Why's in my life. I want to be there for the people that mean the most to me, and the ones I have yet to meet.
I guess all of that can be summed up in this one statement:
"MY BIG WHY is To KNOW- in my gut- that I am using my life to spread the message of Profound Unconditional Love and Grace- through my life, my art, and my work- every day, in my own imperfect way."
Wendi's Bio:
Wendi's Bio:
Wendi Kelly is known as the "Love" Coach by her clients. She started out teaching entrepreneurs how to build their businesses with practical strategies and tools but quickly saw that the majority of them weren't stuck on the how to, they were stuck with an insecure and self-depreciating  mindset that kept them mired in an endless cycle of non-action.
The solution? She created a program to transform  self-loathing to self-loving and open the flood gates of freedom for them to live the life they have always dreamed of.
Wendi is devoted to coaching creative clients who are ready to take the leap into clarity, happiness and success in business and life. Her  clients are transformed from the splatter and  chaos of self doubt, smallness thinking and self-abusive habits by  plugging into their own personal gifts, unlocking their creative powers and discovering their core truths about who they are truly designed to be.
When she isn't speaking, writing or coaching, Wendi currently is a theater director, active in her church, an artist, photographer and a four- time published author. She has spent her life dedicated to the creative arts including theater, art, writing, directing, music, cooking, gardening and photography. She enjoys finding ways to use her talents as an artist to help her clients achieve their goals.  She walks her talk, combining her busy artistic life with a passion for helping others achieving theirs at the same time.
Her Background:
Wendi has thirty-five years invested as a serial entrepreneur in businesses ranging from sales, marketing & promotions, and management & business consulting and coaching. She uses this background and knowledge to create practical strategies and action plans while promoting  a love-centered approach to creating positive mindsets, motivation and goal-setting.
A note from Wendi
Thanks for visiting Life's Little Inspirations, the Inspired Circle of the Blue Sun Network.  I'm so glad you are here.  If you enjoyed your visit, we would like to invite you to subscribe to our community by joining us on our Facebook page and/or by subscribing to our weekly E-zine, Around the Studio, which comes out every Sunday and will keep you updated on all the new happenings around the Blue Sun Network. 
You will find the sign-up links to all of this on our home page side bar.
I would be honored if you would share LLI with your friends and social media outlets. Growing the mission of LLI is very important to us. We would love your help!
Welcome to the Blue Sun Network community!
With Love & Grace,
Wendi Kelly
Life's Little Inspirations